Our Services Include:
 Setting up the practice management system and training
 Electronic claims submissions (EDI)
 Account Management
 Staff training and support
 Credit Control and Debt collection services "We get your money for you"
 Invoices and Statements
 Free pick-up and delivery from your premises
 Customised Practice and financial reports
 We ensure Complete Record Keeping
 In-house debt collection department
 Electronic and web-based claim submission to us
 Pre- Authorizations upon request
 Electronic diary for your practice
 Full access to patient information and claims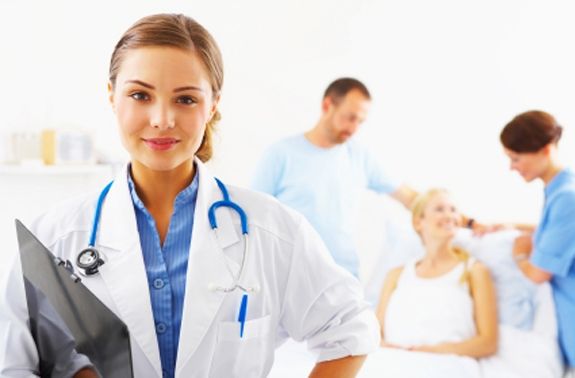 Electronic Claims Submission
Our practice management software allows us to verify member and patient information against the various medical schemes data bases.  Our costing and coding is done according to the tariff chargeable depending on plan option and specialist agreements. Tariff codes and ICD-10 codes are verified. Our billing process is designed to bill your claims at the maximum reimbursement rate, and with real-time feedback on claim submission, we are able to get claims reimbursed faster, enabling us to access rejected claims and collect monies from patients timeously.
Account Management
Our in-depth medical billing, reporting allows us to assist in identifying possible improvements to manage and expand the growth of your practice. A dedicated account manager is allocated to each specialty ensuring one point of contact. We are relentless at resolving any denied or underpaid claims. Our goal is to collect as much revenue as possible by always addressing and re-submitting all rejected claims. We provide daily follow-ups on Medical queries and unpaid accounts. Online access to all the necessary information regarding your practice and patients, including patient information and claim statuses. You can also manage your daily appointments electronically.
Credit Control & Debt Collection
An Age analysis is generated on a monthly basis. Patients are contacted regarding their liability and follow-ups are conducted promptly. All patients receive several reminders, telephone calls and sms's automatically generated by our system. Outstanding patient debt is recovered through our internal debt collecting department.  We take care of everything in a sensitive manner, including final demand letters, and listing with relevant credit bureaus.
Practice Reports
Our practice management software allows us to generate all types of financial reports that you deem necessary, summarized or detailed reports such as individual patient reports, claim reconciliation reports, turn over reports, assistant fees and many other customized reports that you may need. We keep records of all claims and data.